Retail Partners:




Ecnad / Dance Company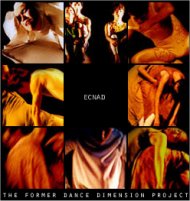 We are not affiliated with the Ecnad Dance Company. Link provided as a courtesy.

Ecnad Media Services provides interactive services and custom programs for music, entertainment & lifestyle companies. Web page design, hosting & advertising are just a few of the areas we specialize in. Our services are customized for each client, so please contact us with your needs for a quote. You'll find we beat the rates of most "package" deals, while giving you personal service others just don't offer!

| | |
| --- | --- |
| | TheBama.com - The life and times of the state of Alabama. Entertainment, sports, politics, travel and more. What to see, what to miss and what just needs telling! TheBama features staff writers and welcome reader submissions from residents and visitors alike. A unique blog-style magazine about an often misrepresented and misunderstood state. |
| | |
| | AngryCountry.com - The renegade country music magazine that raises hell in Nashville. The truth about the industry and how it works, along with honest reviews of the music and those who make it. No fluff stories about stars baking cookies here, just raw country music news and opions. |
| | |
| | Colon Cancer Victims Memorial - A tribute to Mike Claffey and other victims of Colorectal Cancer. Colorectal Cancer is the second leading cancer killer, trailing only lung cancer in annual US cancer deaths. Despite its high incidence, colorectal cancer is one of the most detectable and, if found early enough, most treatable forms of cancer. |
| | |
| | BamaBingo.com - Ecnad Media created and hosts this website for Bama Bingo, an Alabama bingo hall benefiting several worthy charities. Visit www.bamabingo.com to learn more |
| | |
| | Incont.org - Find the best protection at the right price from online companies offering discreet home delivery of adult briefs and undergarments. No more embarrassing trips to the store, or searching for your size and brand! |